The last few days have been crazily busy and stressful due to work and last minute preparations. I'm renting out my room for the month to some Estonian girl. Perhaps I should clean it before I leave?
But I didn't want to do all the packing in the very last minute since I'm pathologically forgetful. So for the last few days, whenever I thought of something important that I definitely have to bring, I would just find it and throw it on the black carpet in my room. My diving license, that camera charger, the proof of my yellow fever vaccination, nose hair trimmer etc.
Slowly the carpet filled up but when I actually packed everything into my backpack and hand luggage an hour before I left, it really didn't seem so much.
Here, have a look for yourself: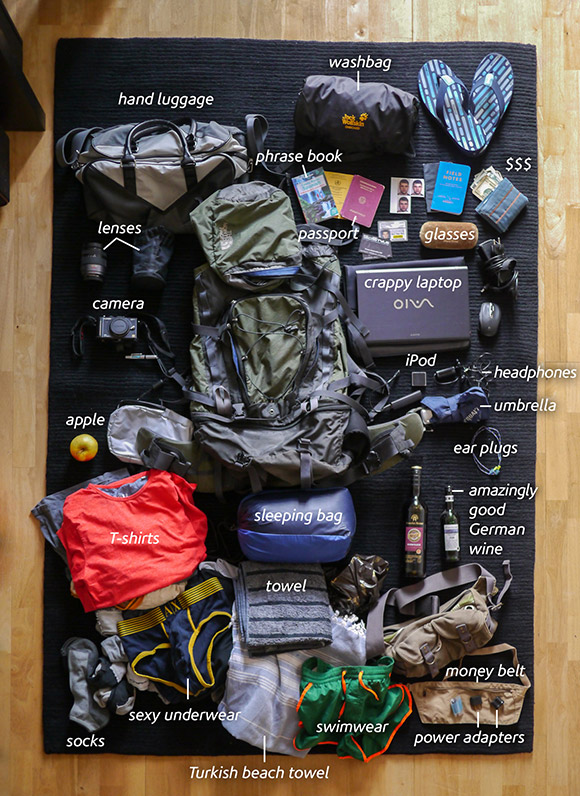 Read More | Comments